About the Conference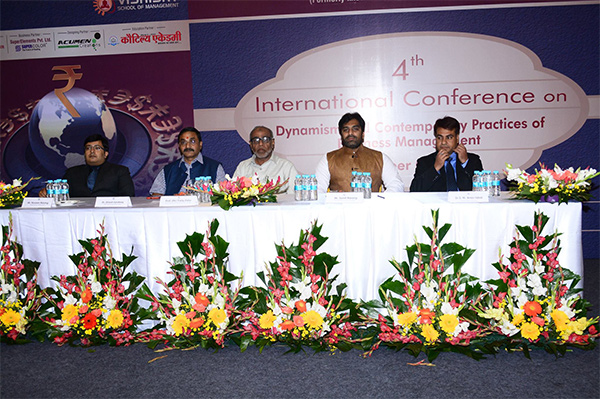 The radiant headway of innovation and present day administration has given wide chances to business to effectively grow every sheltered outskirt. Globalization is a procedure through which individuals from everywhere throughout the world make a creating society. In genuine terms, this procedure is a sorted out blend of monetary, specialized, social and political belief systems. There are numerous features of globalization that influence the worldwide exchange in an unexpected way. Subsequently of globalization, the whole world has turned into a globalized advertise. Business is a convincing part of society. In the cutting edge situation, new ideas are being made in the field of business. Over the most recent couple of years, there have been such a large number of noteworthy changes in business area, and their effect has been seen on financial exercises.
Business practices are assuming fundamental part in the present business situation. Worldwide business conduct and financial improvement have dependably been a noticeable piece of the advancement of society. Today we are living in twenty-first century, so we have to concentrate more on long haul comes about. Society and business are corresponding to each other, so social exercises can't be overlooked. To make progress in the worldwide economy, it is critical to deal with the social interests. Considering the social point of view we have to actualize the business and alluring changes in strategies.
Through the astounding presence of educationist, business leaders, research scholars coming from the educational institutions and prestigious universities, and more than 300 research papers from different corner of the world, it is known that the social impact of the changes in business activities is happening. The 6th International Conference on "Paradigm Shift in Global Business Practices and Socio-Economic Development" is a positive endeavour to create a major platform for presentation of new dimensions and research.
The principle target of this universal gathering is to trade and offer Knowledge, thoughts, experience and decision about research that worry to business administration and its social and financial effects on worldwide scale, and having a conclusion for business supervisors, educationist, analysts and understudies to confront the viable difficulties of business and to share the stage together with social point of view toward taking difficulties and on alluring execution.
PAPER PUBLICATION
We solicit your ideas and observation on any relevant topics to be presented in the conference. Selected Research Papers will be published in the ISBN Book/ ISSN Journal. Research papers of First, Second, Third and Fourth International Conferences have been published in edited ISBN Books/ ISSN Journals. We anticipate contribution from more and more delegates from every corner of the country and globe.